Lack of transparency poses challenge to investors – Butek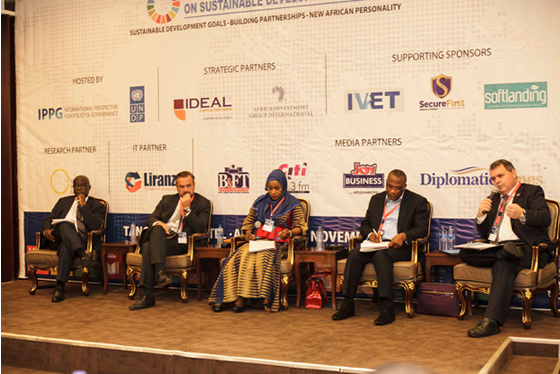 The Head of Delegation of German Industry and Commerce in Ghana (AHK Ghana), Mr. Maximillan Butek, has observed that the lack of transparent structures for business transactions in the country was posing a challenge to operations of foreign companies.
"The new government is reachable, they are caring and they take care of problems. But the truth is that no company wants to see a minister, it is not necessary. What companies want are clear transparent structures that they can follow," he said.
Event
He made the observation at a panel discussion on "Foreign Direct Investments in financing the SDGs: the Opportunities and Challenges," in Accra
The discussion formed part of programmes of the Impact Africa Summit: Ghana 2017 on Sustainable Development Goals (SDGs) organized by the International Perspective for Policy & Governance (IPPG).
Concerns
Regarding local content in the operations of businesses in the country, Mr Butek observed that an enactment of a local content law, which would require foreign companies to engage local businesses, would deprive the country of numerous opportunities.
The law, according to him, would force investors to divert resources out of the country to other places as a result of the restriction which the law would place on their operations in the country.
Mr Butek, however, urged businesses within the informal sector to formalise their activities to help the government generate more revenue to improve on conditions of living.
SDGs
The SDGs are a universal call to action by the United Nations (UN) to end poverty, protect the planet and also ensure that all people enjoy peace and prosperity.
They include 17 Goals built on the successes of the Millennium Development Goals, with the inclusion of new areas such as climate change, economic inequality, innovation, sustainable consumption, peace and justice, among other priorities.
Inspection
According to Hajia Hanatu, the GFZA had a compliance regulation for FDIs that allowed the authority to pay visits to companies and to remind them of their social responsibilities.
"I think if there is a law, then it would be binding on them, but if there is no law, we would have to be pleading and appealing to them to fulfil their social responsibilities," she said.
Benefits of FDIs
For his part, a director at the Ministry of Finance, Mr Michael Ayensu, emphasised the importance of FDIs as they do not only provide financial capital but also technology and the skills that are needed to develop the country.
He said it also eased the pressure on the private sector in terms of domestic revenue mobilisation as they provided other avenues for the government to generate income.
The director, however, cautioned foreign investors against the marginalization of indigenes in the country.
"Importantly, we must not marginalise our people. With FDIs, we want to see how best our people can play a role in ownership and management positions and not just as labourers at the lower end," he stated.

By: Issah Mohammed, Daily Graphic